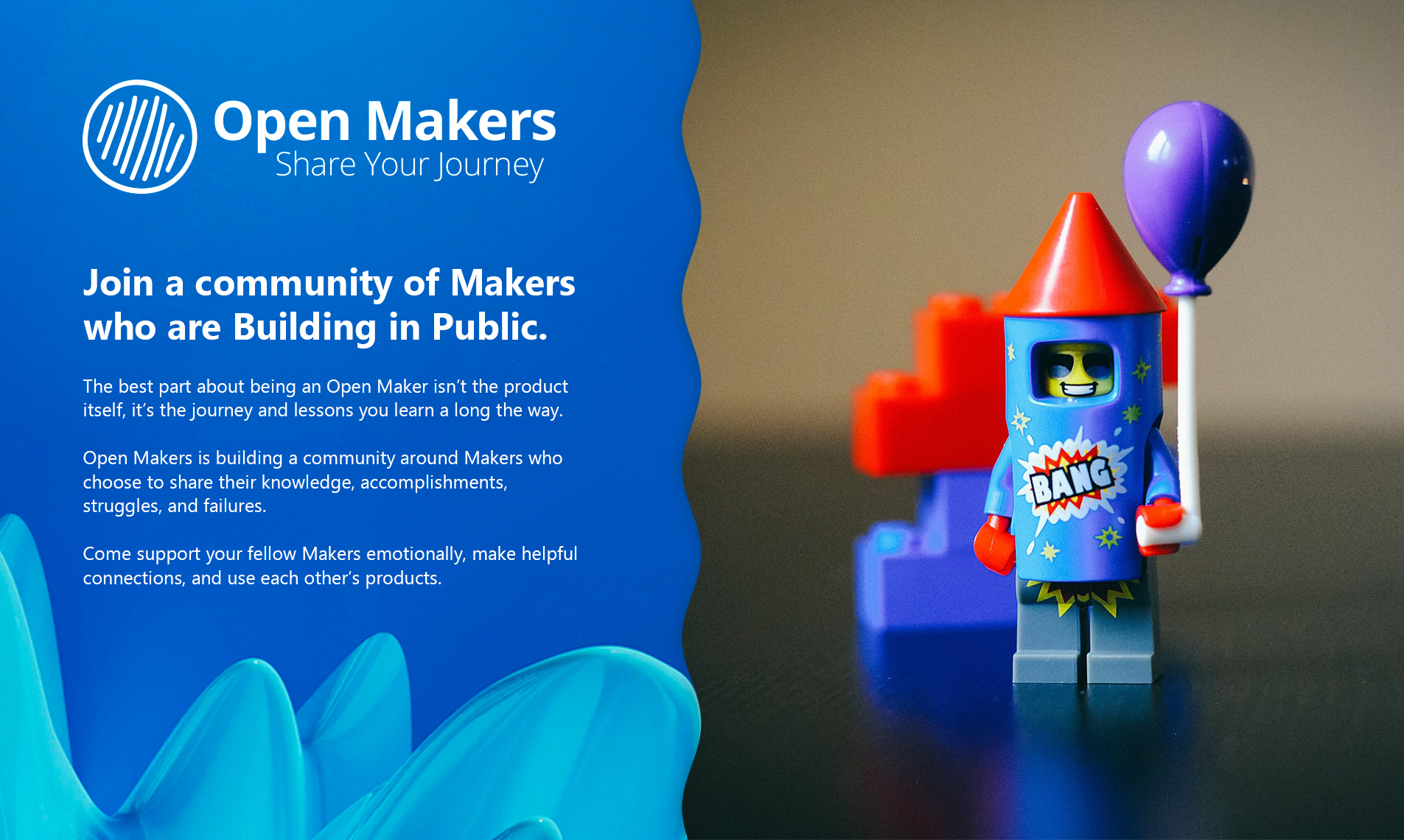 Share Your Maker Journey
A community for those who enjoy building in public.
Sign-In to Twitter
Why Join
Open Makers?
Free community for Makers!
Dedicated Maker profile page.
Dedicated Product pages.
Publish weekly featured milestones.
Publish daily standard milestones.
Publish articles you have written.
Compete with others on our leaderboards.
And so much more...